Greetings everywolf, it's time for another development update! We have some fun updates to share with you this month, including new merch and another gameplay video. Read on to find out more!
What's New?
Farming Profession
Spiritwolf Mug Merch
Gameplay Episode 5
Farming Profession
JimJim has been hard at work building the new Farming mini-game, which was a stretch goal from our Kickstarter back in 2021!
Each pack will have their own unique plot background image. There are 6 stages in the farming process, which each stage having specific requirements for growth. Untilled land must be tilled, tilled plots must be seeded, watered, and fertilized, and so on. Players will have to check on their plants routinely to make sure they have enough fertilizer and water to grow.
Shown below are the 6 stages for growing corn in Goldsea:

We also have plans to include a farming NPC that will tend to the fields while a player is away, in exchange for pebbles and specific items. Players will be able to grow many different types of crops and reap the rewards with ease!
Spiritwolf Mug Merch
Tea and hot chocolate season is almost here, head on over to the Lorwolf Shopify page and check out our latest Spiritwolf mug merch!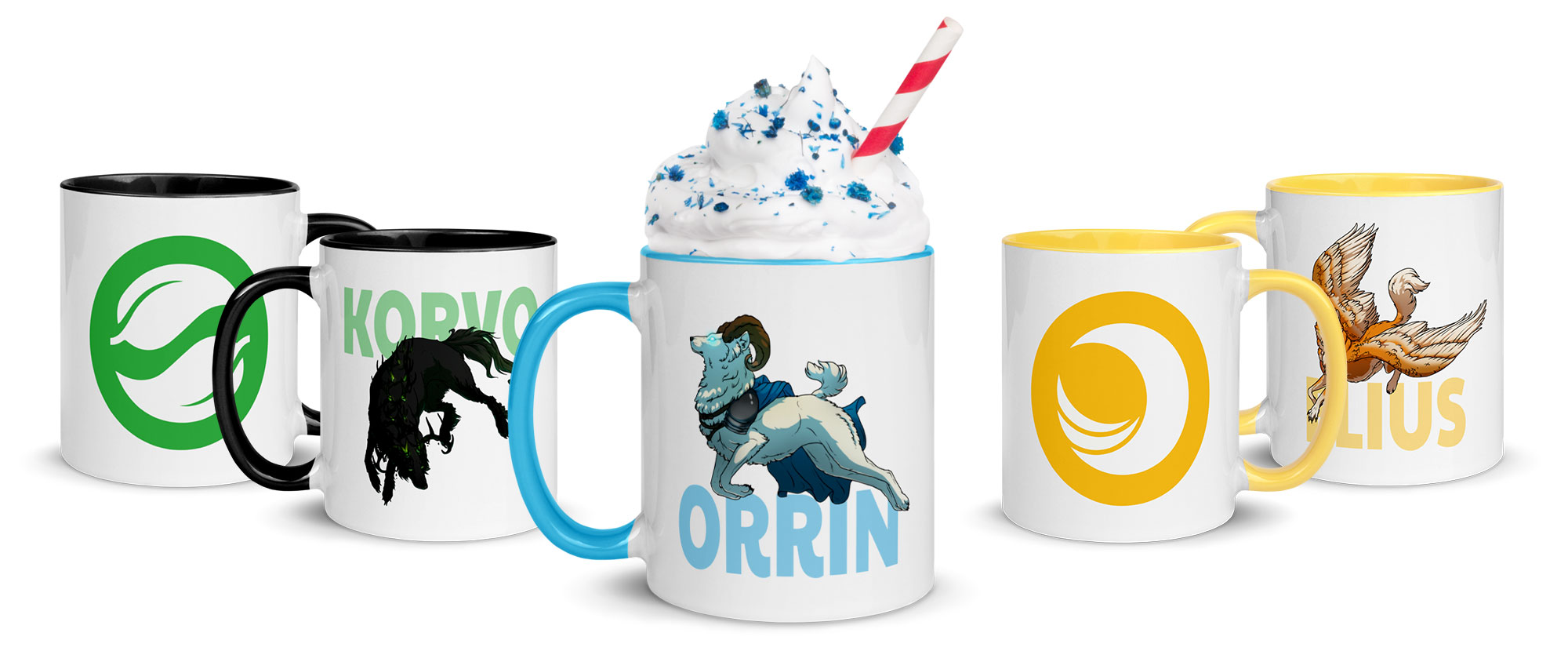 Lorwolf Gameplay Episode 5
Check out our latest gameplay episode on Youtube! https://youtu.be/L0IeEzCDQzc