We're back this month with some pretty big news to share, including a Demo update and five new support bundles! Read on to find out more:
What's new?
Volmyr Demo Update
New Support Bundles
Survey Q&A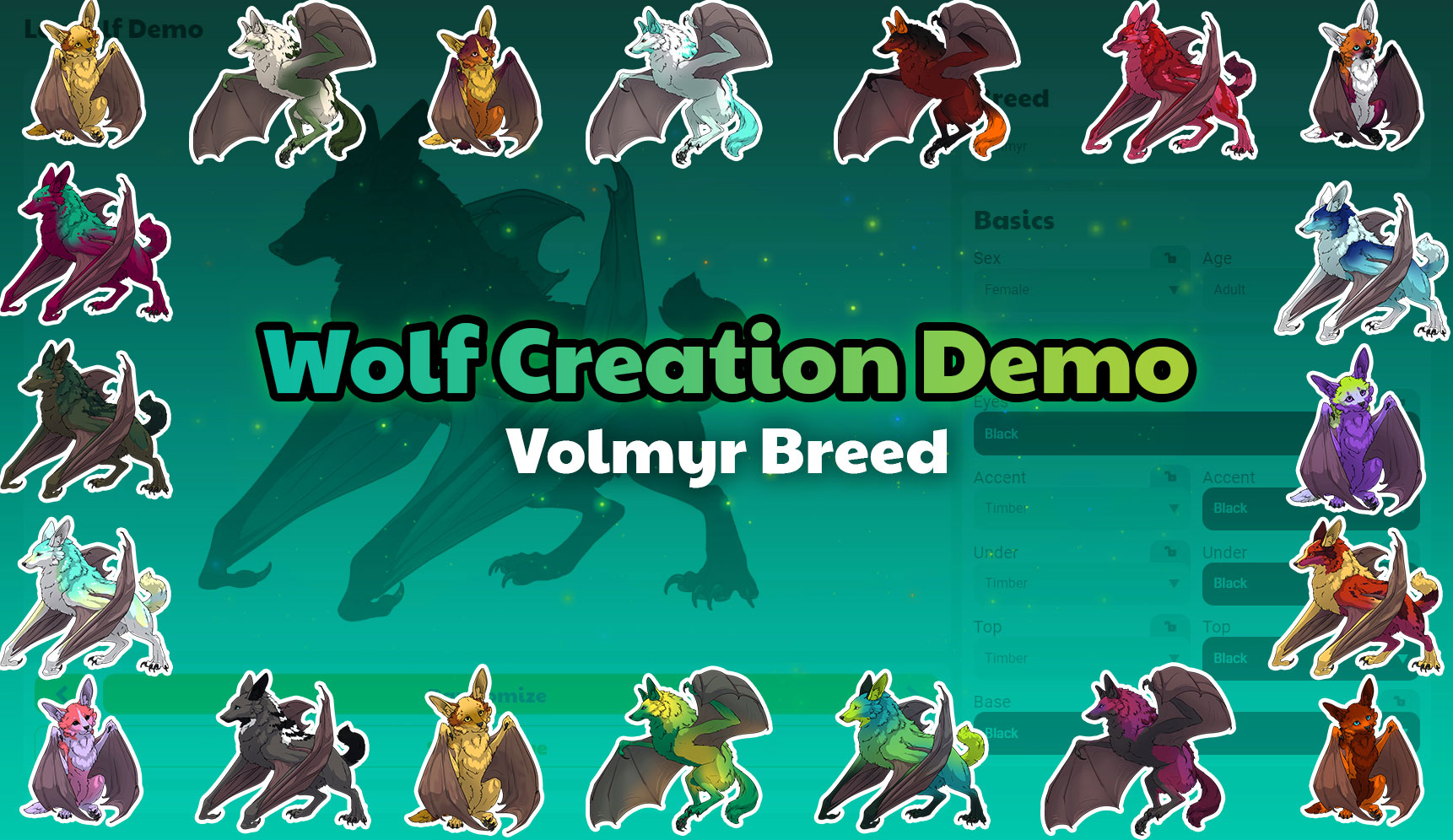 Demo Update
We are very excited to announce that the Volmyr breed has been added to the Lorwolf Demo! As a reminder, one Volmyr breed change item will be given to all Kickstarter backers, and they will be available for purchase within Lorwolf's Mole Market. We hope you have fun creating some new winged woofs!
New Support Bundles
Are you looking to further support Lorwolf's development? We've launched 5 new support bundles on our Shopify page! All support bundles will be available from now until shortly before Lorwolf has officially launched. Grab yours today and receive these unique in-game items: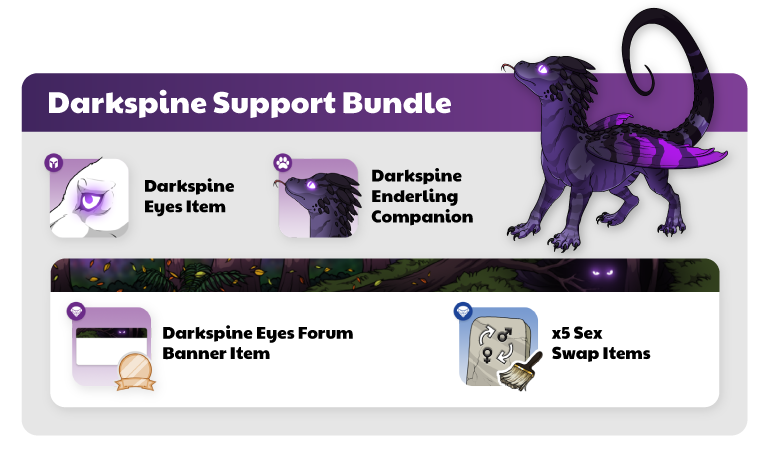 The Darkspine Support Bundle costs $15 and includes:
1 Darkspine Enderling Companion
1 Darkspine Eyes Apparel
1 Darkspine Eyes Forum Banner
5 Sex Swap Items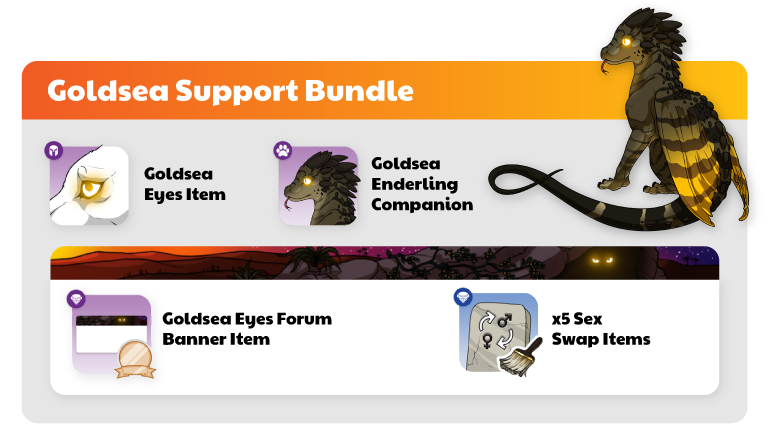 The Goldsea Support Bundle costs $15 and includes:
1 Goldsea Enderling Companion
1 Goldsea Eyes Apparel
1 Goldsea Eyes Forum Banner
5 Sex Swap Items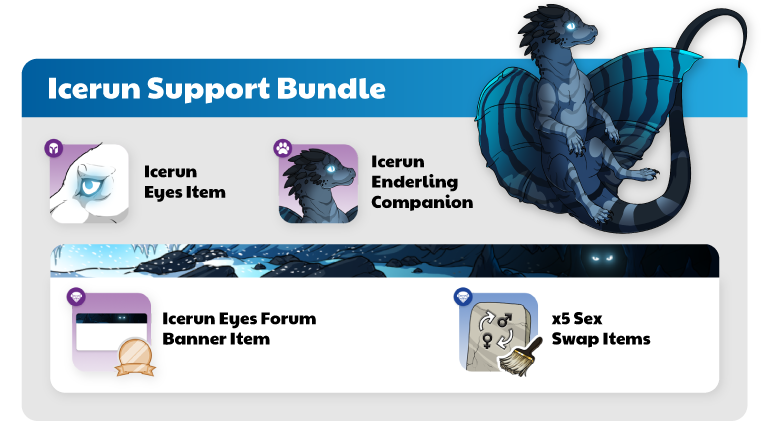 The Icerun Support Bundle costs $15 and includes:
1 Icerun Enderling Companion
1 Icerun Eyes Apparel Item
1 Icerun Eyes Forum Banner
5 Sex Swap Items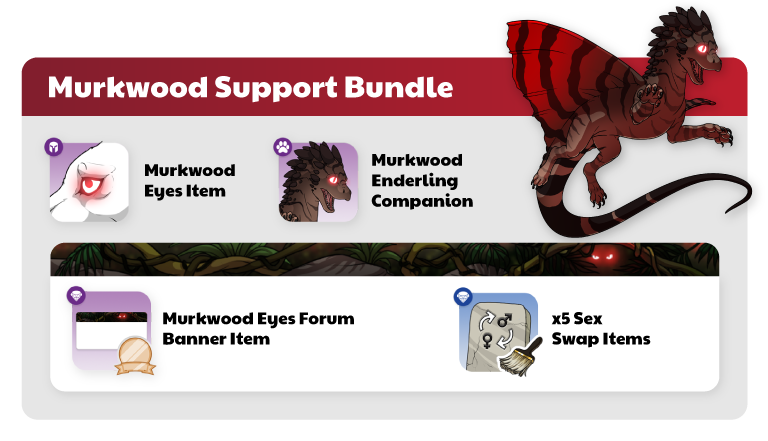 The Murkwood Support Bundle costs $15 and includes:
1 Murkwood Enderling Companion
1 Murkwood Eyes Apparel
1 Murkwood Eyes Forum Banner
5 Sex Swap Items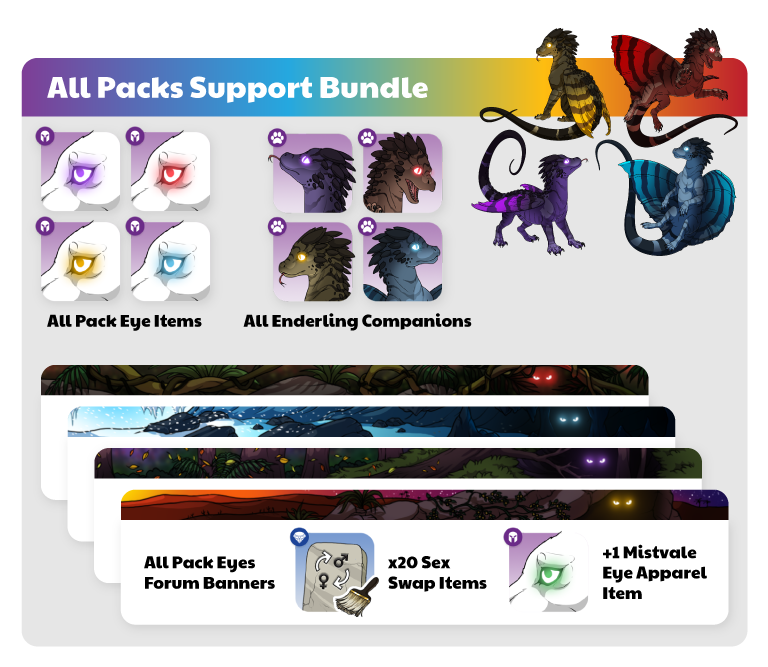 The All Packs Support Bundle costs $60 and includes:
Everything from Darkspine, Goldsea, Icerun, and Murkwood Pack Bundles
+1 Mistvale Eyes Apparel Item
Survey Q&A
There were a few questions asked in the Beta survey, answers are below!
Will there be regular updates? I'd like a steady stream of content and I'd also love to know more about Wild Wolves and what's being done with them - I know many people who don't want to breed their wolves just buy wilds!
Yes, we hope to continue our regular monthly dev updates from now until the game has launched. Some updates may seem a little, ahem, sparse, as we work on fine-tuning things, but we'll do our best to keep them interesting and give you all a look at what we're doing behind-the-scenes! As for wild wolves, we will be implementing the token system: every missed wolf encounter will grant a token that can then be combined to auto-befriend your next wolf! This should make finding and acquiring wild wolves a lot easier over time.
What's your favorite aspect of Lorwolf so far? From your humble beginnings to where we are now?
My (Alaunis) favorite aspect was definitely the Campaign, but now it has to be that and Fishing. JimJim's has always been, and will always be, the Arena.
In the beginning did you even think you'd make it this far?
Not gonna lie, no XD Of course we hoped and dreamed it would, but we never expected it would actually become a thing. Not only that, but a thing that other people were actually excited about. It started out as a fun adventure in exploring what was possible for us, and now it's something we get to spend most of our time on. It's a dream come true.
What's your favorite color in the colorwheel?
Mine has to be Wolfsbane, and JimJim's is Rune, named after a certain early 2000s MMORPG.