Hello again everyone and thanks for checking out our June update! We have been hard at work since beta ended last month, and have some updates about staffing and game changes to let you all know about!
What's new?
New Staff
Beta Survey Results
Beta Tester Items
Lorwolf Merchandise
Development Timeline
New Lorwolf Staff
Please give a warm welcome to Lorwolf's newest staff members!
Qhersek (he/him) Head Moderator When he's not watchin' you, you can catch him hugging his dog, listening to music (metal, symphonic and folk), baking or writing poems, stories, and lorlore. He also loves to read (mostly fantasy), play video games (open world and various strategies), and occasionally, he even tries his hand at some creative stuff he has no business doing (such as drawing, basket-weaving, and animating). Once a year, he might even sleep a little.
Moreii (he/him, they/them) Junior Artist Moreii is a site artist injecting fun and flavor into the world of Lorwolf. Ocean critters and pastel colors are their favorite, and they're always looking to discover new things!
We are still reviewing applications for the volunteer Discord and Forum Mod positions but we hope to have those filled and announced soon.
Beta Survey Results
We've assembled the results from some of our beta test survey questions that we thought were pretty interesting, check it out:
Preferred pack: Goldsea (38%)
Favorite Synergy: Healer (44.5%)
Favorite Pack storyline: Icerun (27%)
Favorite mini-game: Arena (46.7%)
Favorite profession: Cooking (42.3%)
Most anticipated feature for launch: More breeds and patterns! (73.7%)
Beta Tester Items
As a special treat, we've created a few unique items that will be gifted to all of our beta testers as a way to say thank you for your hard work. All testers will receive a forum decor, a forum banner, and a special apparel item in time for official launch! These items will be sent via email sometime before launch in the form of a key code that you can redeem on our item redemption page.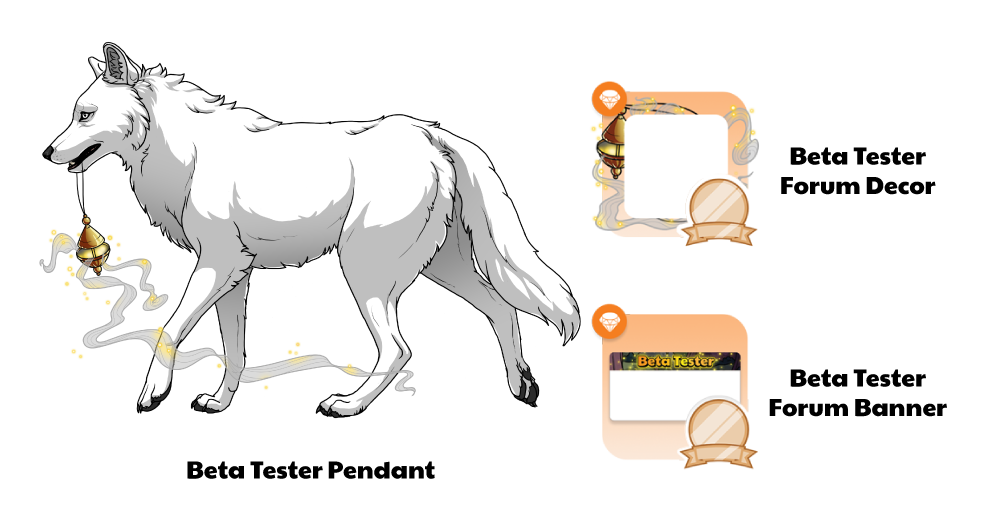 Lorwolf Merchandise
Are you looking for some Lorwolf gear? We've launched a new merchandise store on our Shopify page! Right now we have hoodies, t-shirts, and beanies available for purchase, and we hope to expand into other merch like posters, charms, stickers, and more!
https://shop.lorwolf.com/collections/merchandise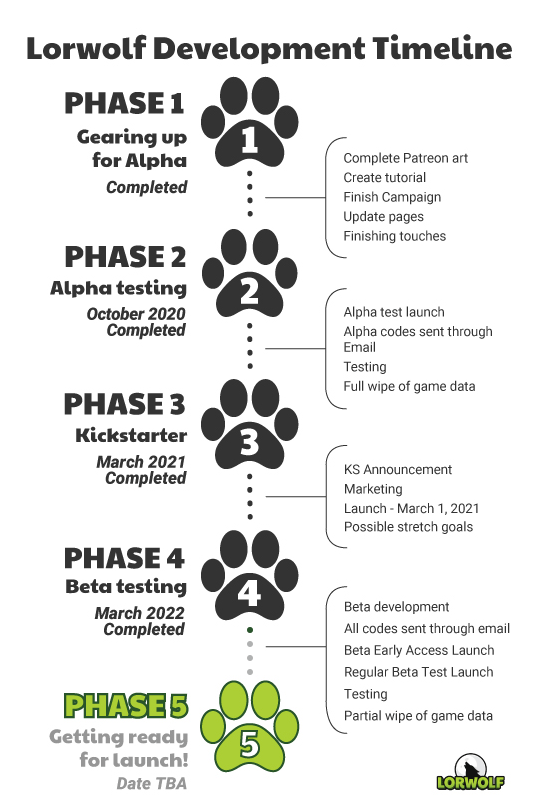 We've made it to the final stretch, the last phase of Lorwolf's development has begun! We gathered heaps of useful feedback and suggestions from our beta testers, so we will be focusing most of our attention on making various improvements and fixes to gameplay. Stay tuned for some exciting news during our next development update!
Thank you all for your continued support, and have a great summer!